10th Annual Wounded Hero Fishing Event 2021
August 8, 2021

-

August 11, 2021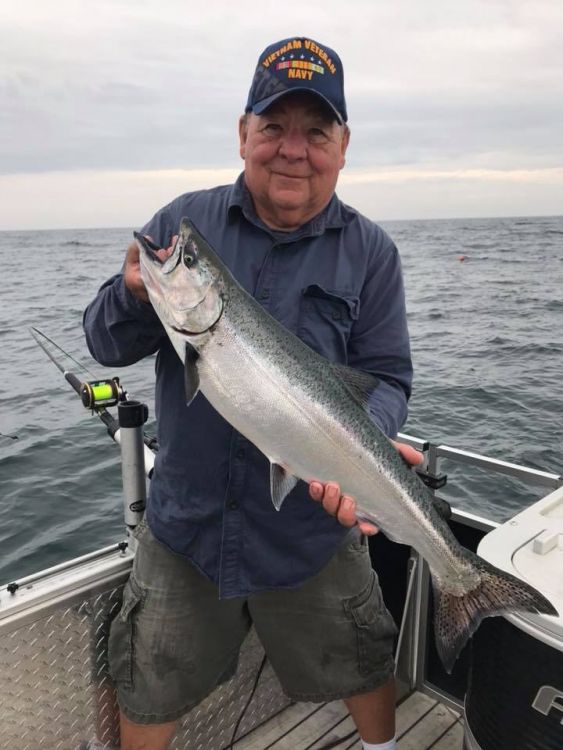 10th Annual Wounded Hero Fishing Event – August 8th – 11th, 2021
Location: The Lodge at Leathem Smith, Sturgeon Bay, WI – on beautiful Lake Michigan
Wounded Hero Excursions:
Salmon Fishing • Small Mouth Bass Fishing • Walleye Fishing
The Lodge at Leathem Smith will be hosting the 10th annual Wounded Hero Fishing Excursion on August 8th – 11th, 2021. Paul Meleen, the owner/executive chef at The Lodge at Leathem Smith and a professional fisherman, is excited and honored to be organizing this event. Paul Meleen and many others are donating their time and talents to ensure a quality experience for all participants.
Approximately 60-70 wounded veterans who served in Vietnam, Afghanistan, and Iraq are planning to attend. "These soldiers have given of themselves for our freedom. This event is a small way of showing appreciation for their sacrifices for America" said Meleen. "This is our way of saying thank you, offering them a fun-filled 3 days of comradery, fishing, superb food and beverages that won't cost them anything. This can only happen with the wonderful generosity and support we are getting from the many who hear about it and seize the chance to give back through their donations."
Several local Charter Captains are giving up their time and talents for these days to take the participants fishing. The public is encouraged to attend and stop by to offer your sentiments to these worthy veterans. Please contact Paul Meleen at The Lodge at Leathem Smith 920-743-5555 with any help, support or donations.
Download the registration file here.
Details
Start:

August 8, 2021

End:

August 11, 2021