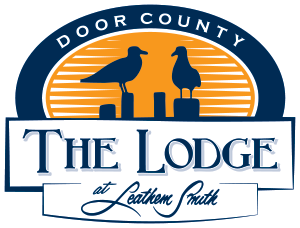 The Lodge at Leathem smith is dedicated to providing the best experience for all guests, including those traveling with dogs. To accommodate we have selected rooms that are pet friendly for an additional fee of $25.00 a day per dog, up to 2 dogs. These rooms are designed with your dog in mind. Each room is equipped with pet friendly materials and access to an outdoor pet area. It is important that guests with dogs call to confirm availability to avoid the $250.00 cleaning fee for rooms that are not pet friendly.
The following is The Lodge at Leathem Smith Pet Policy:
Dogs must be always be kept in a kennel or on a leash, if not in Guest's room.
Dogs are not allowed in the breakfast area, pool area, restaurant, or common areas. (This is the only time the dog may be left in a guest's room; however, the dog MUST be kenneled during that time).
Dog may not be left unattended or alone in Guest's room. (see previous)
Dogs must use designated area outside for exercise and waste disposal.
Guests are responsible to properly dispose of their dog's waste in specified receptacles.
Guests will be asked to leave if there is excessive barking or noise caused by their dog.
Guests are responsible for and will be charged $250.00 for any damage caused by their dog.
A Great Value in Door County
Book your Door County Vacation Today!