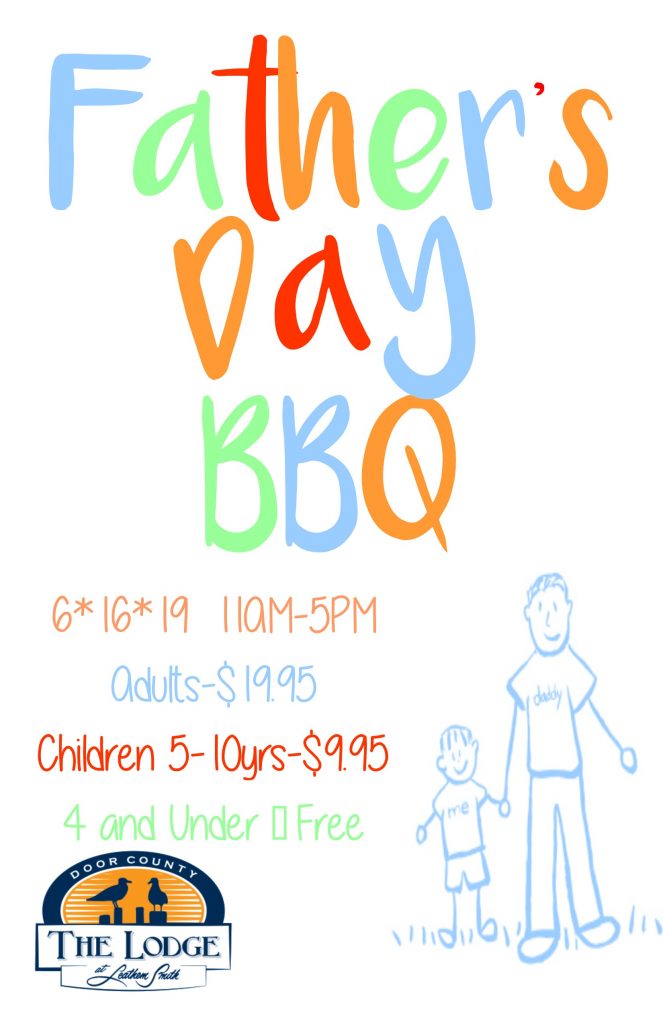 Come celebrate Dad on June 16th from 11am-5pm for a fantastic BBQ lunch. The variety of menu items will cater to everyone's tastes and will include both breakfast and lunch options.
Carvery: Prime rib, turkey, ham and corned beef BBQ station with chicken, ribs, pulled pork and smoked brisket
Seafood: Fresh Hawaiian fish, peel and eat shrimp
Breakfast: Eggs, bacon, sausage, waffles, pancakes
Desserts: Homemade desserts from Pastry Chef Roxanne
30 item salad bar and much more!
Not only is the Lodge at Leathem Smith an incredible place to stay for vacation, it is a wonderful place to visit for dining. Our chef and staff truly infuse their passion into their cuisine. We love to host groups, large or small, and will always make your experience a great one to remember.